IZMAG² Square Flow Meter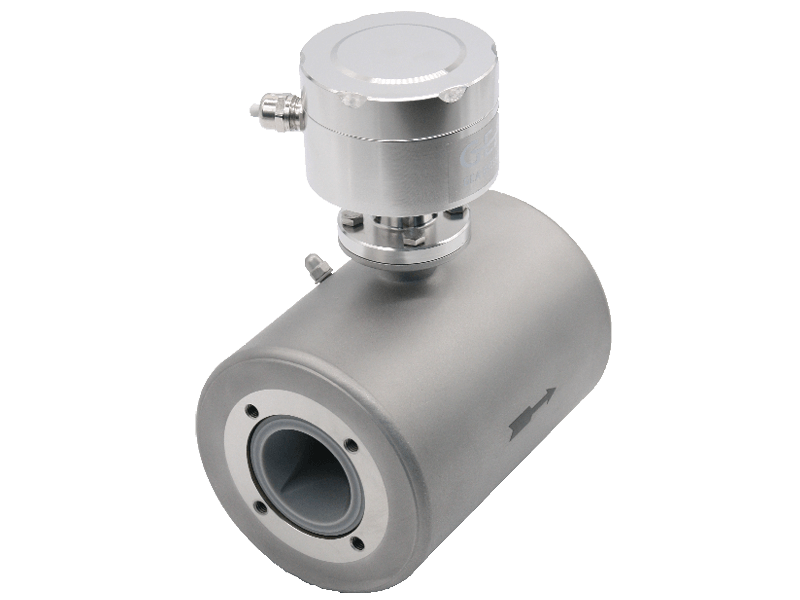 IZMAG² Square Flow Meter for measuring liquids.

Electromagnetic flow meter type IZMAG²
Combined with the evaluating electronics of the IZM-SE or IZM-TE series, the electromagnetic flow meter type IZMAG² with its special measuring tube design is suitable for custody transfer measurements according to its official approval. The transmitter type IZMAG² is completely made of stainless steel.
Its design and the materials used enable the IZMAG² to meet even the highest hygienic demands.
An insulation of PFA introduced into the inner measuring tube by a special moulding process is required for the application of this measuring method. A mechanical anchoring of the synthetic material with a stainless steel lattice allows for the vacuum resistance of the insulation. Using this procedure, the sensitivity to steam can be regarded as absolutely uncritical.
Due to its special measuring tube geometry, the IZMAG² can be used from the metrological point of view without any inlet or outlet pipe sections. For official applications the technical specifications have to be observed.
The IZMAG² is available in both a compact and a separated design.
Features:
No or only small (for custody transfer applications) inlet and outlet sections required
Suitable for the use on vehicles according to DIN40839 and OIML Doc. 11/A1.4.X
Special design, appropriate for custody transfer applications (option) according to OIML (PTB) and Evaluation Certificate (NMI) for the use within MID-approved systems
Vacuum-tight as well as temperature-stable and resistant to hot steam
Compact and separated design possible
Different process connections can be used due to the adapter technology
Smart mathematical calculation methods combined with newly developed electronic circuits ensure a reliable and precise flow measurement, which practically cannot be influenced by any process-related or environmental variables.
Flow rate and volume are available for further processing either digitally or via serial computer interface (bus-compatible). A display including keyboard can be installed whenever desired.