ZEVODAT-flash Pump Computer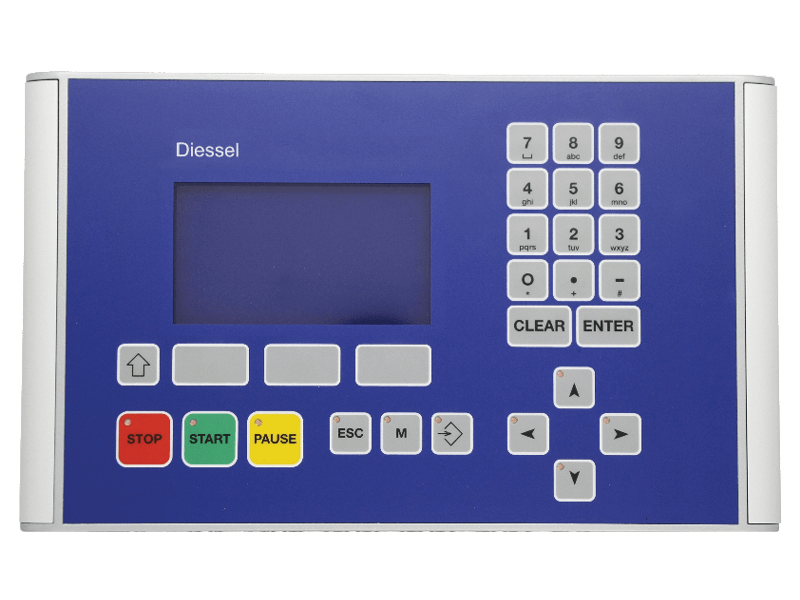 ZEVODAT-flash Pump Computer for Tanker

ZEVODAT-flash is mounted in the tanker and is a computer for indication, data storage, control, and transfer of measured values such as mass, volume, temperature, etc.
Control-functions for the different components of the metering system such as pump, valves or sampler are integrated in this device.
The printing interface allows for the additional option of printing all relevant data significant for the supplier.

Features:
Graphic display for simultaneous indication of e.g. quantity, temperature, supplier ID and flow rate
Graphical display of the temperatures during the cleaning process
Control and monitoring of the air eliminator
Supplier-identification via GPS
3,000 reception & up to 100 tours (expandable on request)
Data memory up to 2G bytes
All outputs are short circuit-proof
User-friendly with large and coloured buttons
Transfer of additional supplier information (e.g. supplier-specific messages)
Language change in the basic version from German to English
Long-term storage for data backup over 3 months
Options:
Data transfer (cable, GSM, GPRS, Bluetooth®)
Printer type EPSON TM88 or type DI-PRINTTM - others on request
Sampler for individual samples and tour samples
Barcode scanner for sample identification
Barcode scanner for supplier identification
Built-in modem for data transfer via GSM or GPRS
Terminal for remote indication and remote control
Additional languages (on request)
Possible hardware extensions (Profibus, Bluetooth®) for different applications
Customer specific changes to the standard applications / program
The data capture unit, type ZEVODAT-flash Standard, is provided with a standard program with 5 different operating states:
1. Initial state with the menu items 
Start of a tour
Data transfer
Start of the cleaning process
Handling of service functions


2. Activation of the tour
Data request or input of driver, tour, and sampling information
Data storage


3. Quantity measurement and recording with the supplier
Data query or input of the supplier and sampling details
Indication of the relevant measuring data (quantity, supplier, temperature, status, etc.)
Control of the metering system (pump, sampler)
Data logging and printing a voucher
4. Finishing the tour
Data query or inputs (e.g. unloading station)
Data storage
Printing a tour voucher
Data transfer


5. CIP function
 Data query and data logging for the cleaning process (number of the cleaning bay, temperature)