S12 Pump Computer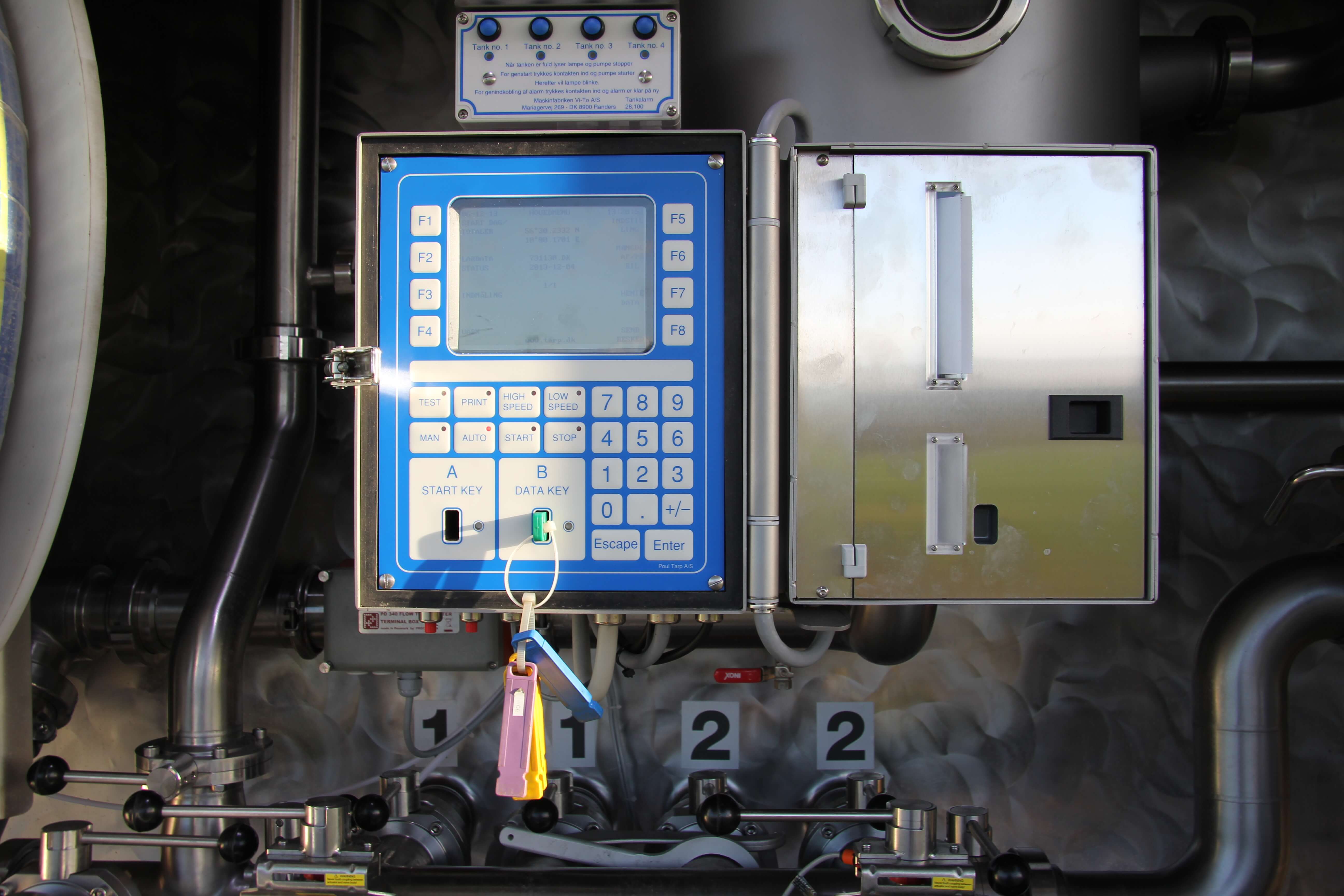 S12 Pump Computer for Milk Collection

The S12 Pump Computer from POUL TARP A/S is a data-collecting pump computer for milk collection in milk tankers.
The S12 Computer is mounted in the pump system on the tanker and registers the farmer/collection point, measures the collected milk, takes samples and controlls the pump system.
With an integrated GPS-system for tracking, identification and registration of the supplier and destination (such as CIP stations) the office can follw the milk tanker and the collected milk all the way. During a milk collection the S12 Computer takes samples of the collected milk - both supplier samples and load samples.
Specifikations of the S12 Computer:
Registration of

amount

, temperature and pressure, control of the pump, test sampler and flowmeter

Wireless data communication with GPRS (2G/3G/4G) between the milk tanker and the dairy

The S12 Computer can control up to 4 test samplers for quality control during each collection

The graphical display can be used in

direct sunlight

Big keys: 18 function keys and 12 keys with numbers 

Manual loading and unloading

of data with electronic keys

The S12 Computer has

passed

the OIML 177 B test

The S12 Computer has a 112 mm receipt printer and a 55 mm label printer for bar code labels