TOC Cabin Compter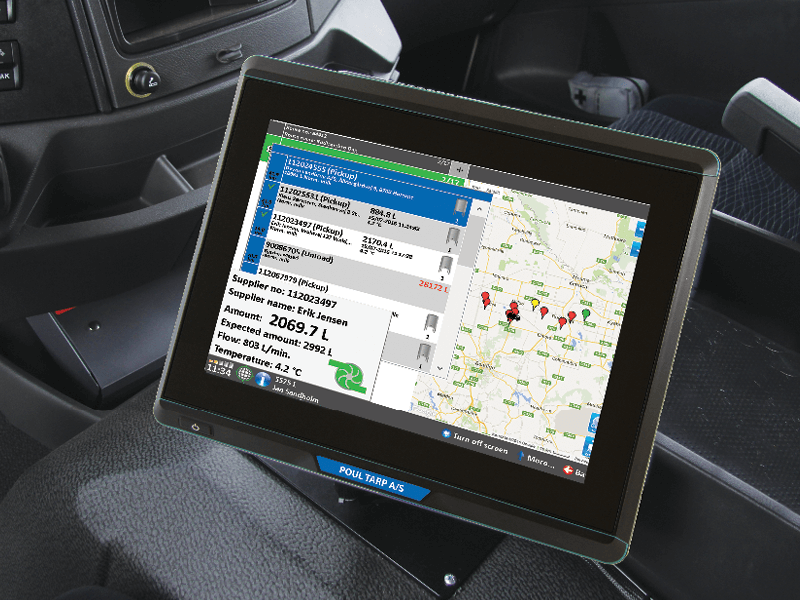 TOC III is a robust cabin computer specifically designed for mounting in trucks, milk tankers, garbage trucks and other harsh environments. TOC III is resistant to temperature fluctuations, vibrations, moisture and voltage variations.
The TOC III uses GPS to identify customers and collection points. TOC III has a split screen with list of routes and maps. The places to visit are marked on the map, when a place has been visited the mark will change color. TOC III comes with integrated navigation system.


Various devices can be connected to TOC cabin computer:
Driver ID

Route selection

Navigation

Connected to the pump cabin of the S12 computer

Displays records of the pumped milk

Messages to / from the driver / office

Manual data entry

Time registration

Distance recording

CAN BUS data

Reversing camera monitor   
TOC III is often used in connection with the MTC data system where the collected data is visible to the office staff.