Pump System with Milk Sampling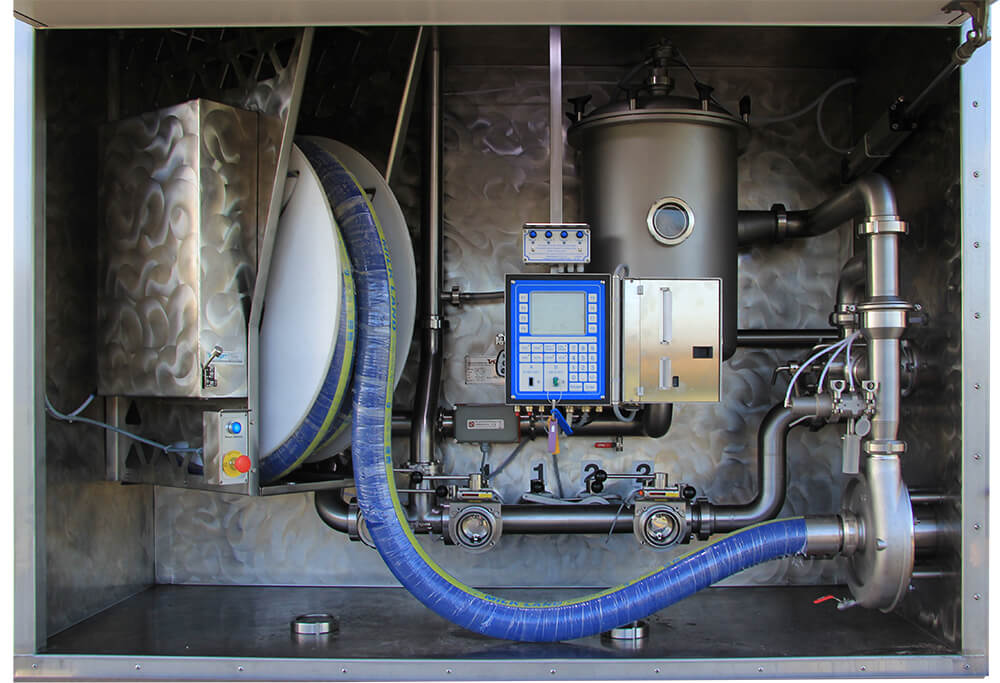 High Capacity Pumping System
The high capacity pump system from POUL TARP A/S has a complete two-pump unit system for milk collection at the farmer/supplier and two samplers.

The high capacity pump system consists of:
A S12 computer with two printers, which are connected online to the dairy's MCT IT-system

The pump unit has a pumping capacity of  800 l/min. to 1500 l/min. 

The S12 computer regulates the pump speed in a way that the milk does not get damaged, which ensures that the milk keeps it's qualities

Data is transferred via GPRS to the dairy's MTC IT-system

Flow meter

Air separator

Liquid detector

Proportional controlled pumps

Load sampler and farmer sampler
It is possible to mount a TOC cabin computer in the cabin of the truck which makes it possible to receive routes from the dairy and information from the farm ect.
Below shown is a schematic display of a complete pump-system installed in a milk tanker.
The pump-system is equipped with both a sampler for individual farm-sampling for documenting the quality of milk from the individual supplier before the milk is pumped into the tanker and a Load sampler for full-load sampling to document the quality of the collected milk (Load) present in the milk tanker at any given time:
Solutions for Milk Sampling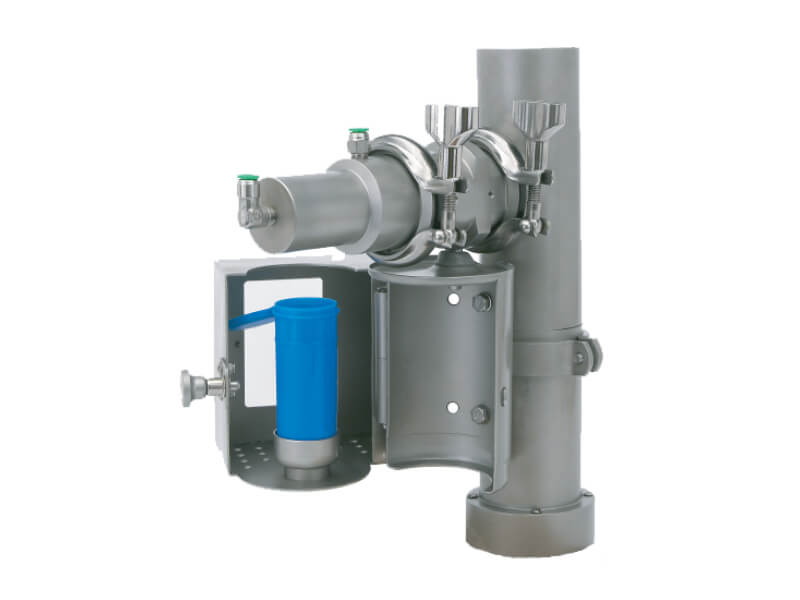 SMV 4 Sampler
The SMV 4 Sampler from POUL TARP A/S is developed to take samples of the quality of the milk in the milk trucks during the pumping of the milk at the milk supplier.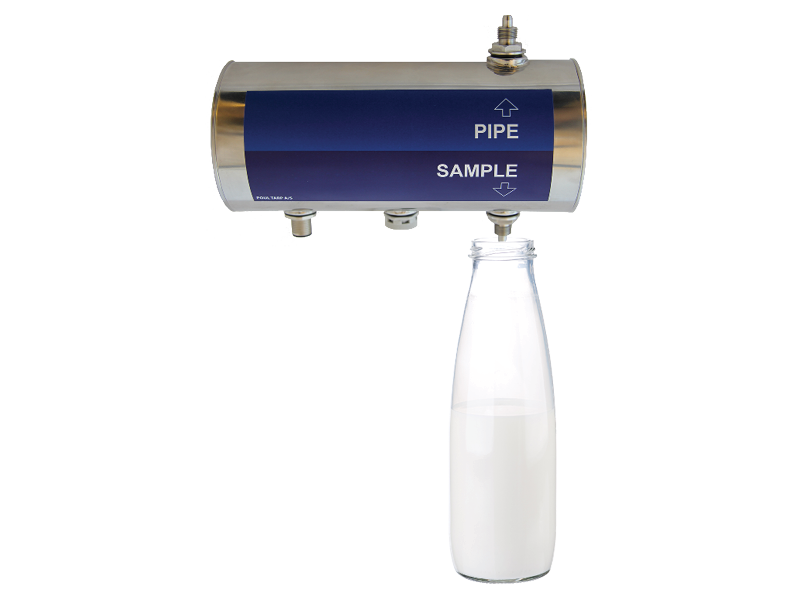 Load Sampler
The Load sampler from POUL TARP A/S is developed to take milk samples with 0.1 ml dissolution.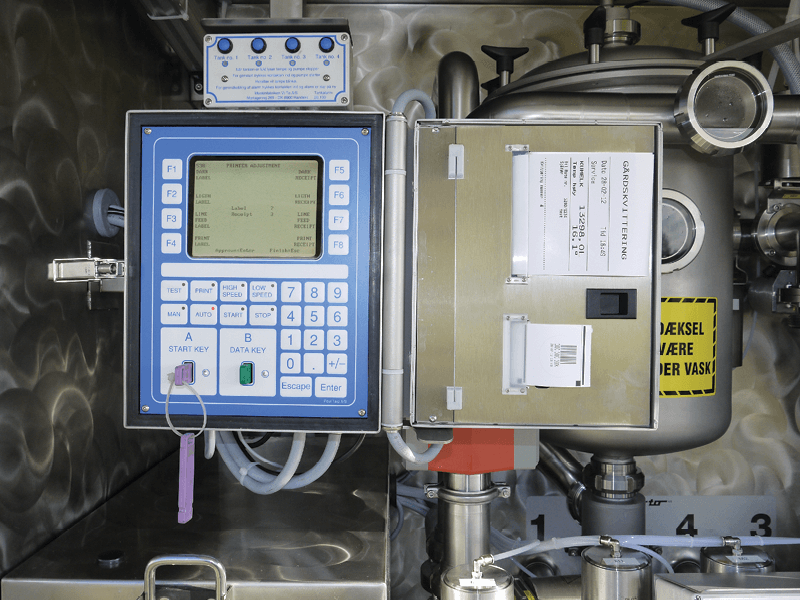 S12 Pump Computer
S12 Computer from POUL TARP A/S gives the dairy traceability in the milk collection, traceability in the milk quality and an accurate measument of the collected milk.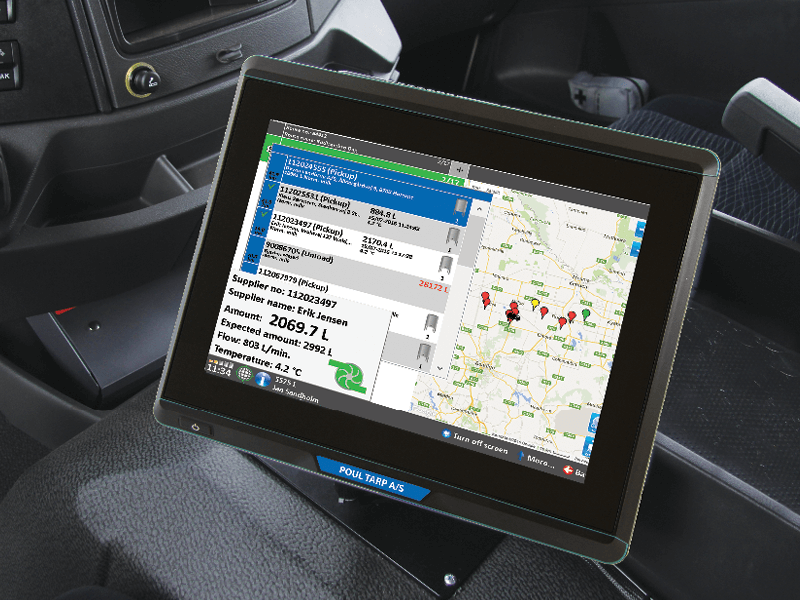 TOC Cabin Computer
TOC Cabin computer from POUL TARP A/S supplies the driver with a list of todays route and navigate to the next pick up place/farmer. The dairy can send and receive data from the TOC cabin computer, make route changes ect.