Water Kiosk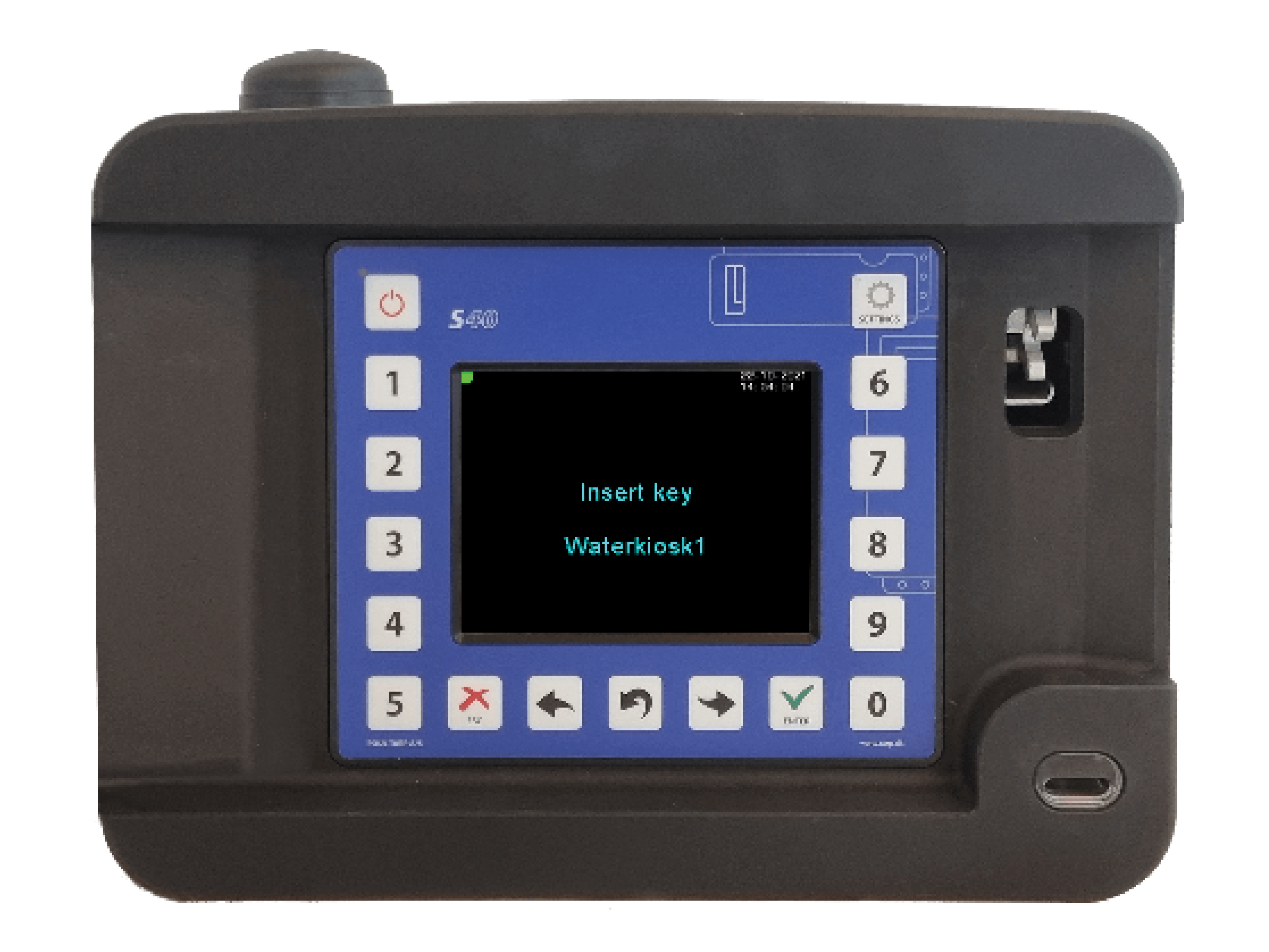 Water Kiosk payment system for water handling, draining and settlement.
The water kiosk from POUL TARP A / S is a payment system with a website for buying water directly from the public supply network.
The water kiosk delivers clean water to tankers and other vehicles that need larger quantities of water directly from the public supplier.
During the water delivery the Water Kiosk secures the water supply from pollution.
The water delivery is based on a key system used to identify the user and thereby prevent unauthorized access to the water supply.
The identification shows the tankers which have collected water and the amount of water collected. From these registrations the invoice is automatically sent to the customers.
The water kiosk enables the following:
Always access to water – 24 hours a day

Securing the water supply network

Registration of customers' purchase

Monitoring operations through SMS/mail

Web-based administration system, which gives an overview over customers and water collection