Sewage Kiosk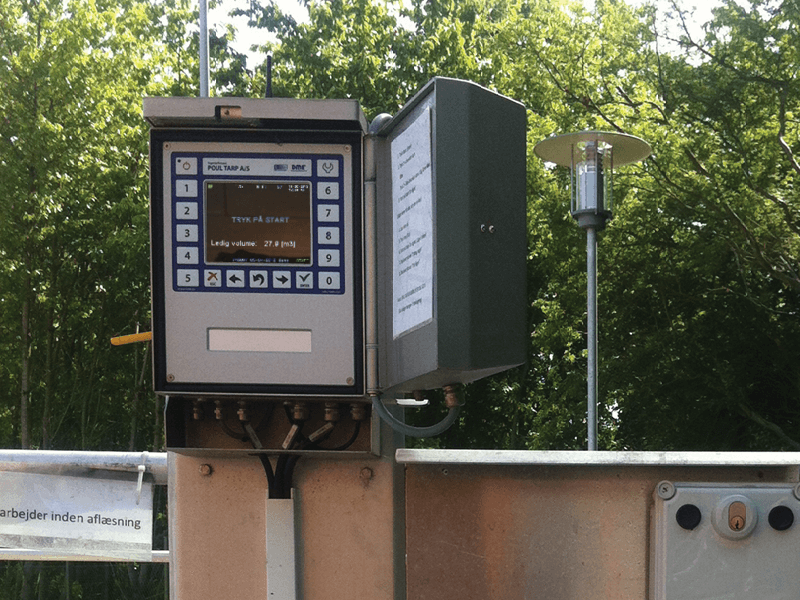 Payment system for handling and settlement of sewage.

The Sewage Kiosk from POUL TARP A/S makes it possible to measure the amount of sewage which is delivered to the sewage treatment plant. The sewage kiosk makes it possible to charge payment for external sewage delivery from sewage trucks and other vehicles. 
It is possible to choose different types of sewage - such as dewatered or non-dewatered sewage. 
It is only approved sewage trucks which can deliver sewage. Each approved truck has its own personal electronic key to access the Sewage Kiosk.
The Sewage Kiosk is fully integrated with the municipal billing systems.

Benefits with the Sewage Kiosk:
24 hours of sewage delivery

Registration of the sewage type and amount

Registration of the customer

Monitoring of the operation via SMS/E-mail

Web-based management system for overview of customers and deliveries