Pump System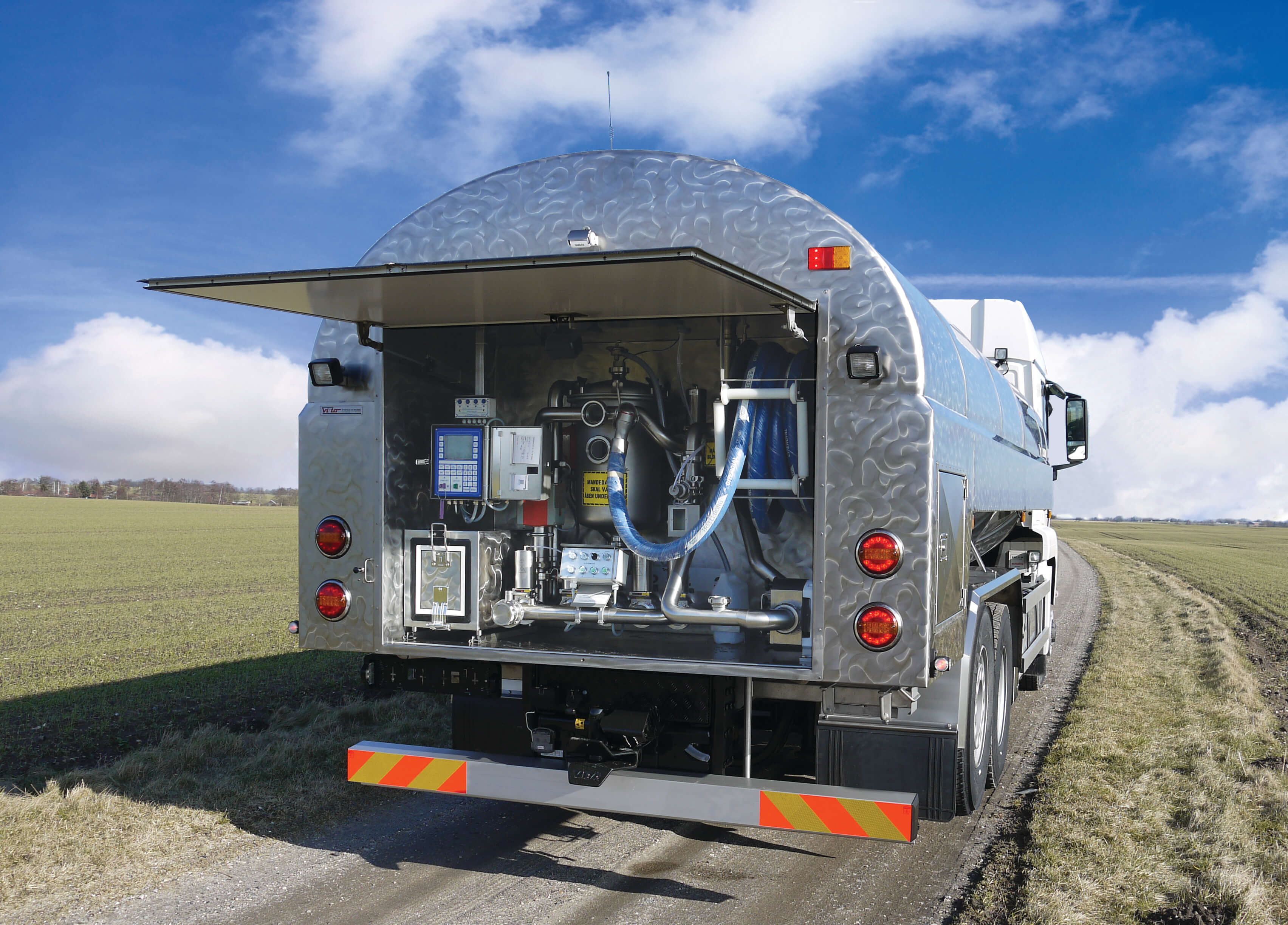 Complete pump system to collect the milk at the farmer/supplier.
The pump system consists of:
S12 computer and printer which is connected online with the dairy's MTC IT-system

The pump units has a pumping capacity of 200 l/min. to 800 l/min.

Data is transferred via GPRS to the dairy's MTC IT-system

Flow meter

Air separator

Liquid detector

Proportional controlled pumps

Test sampler
It is possible to mount a TOC cabin computer in the cabin of the truck which makes it possible to receive routes from the dairy and information from the farm ect.