Lift Scale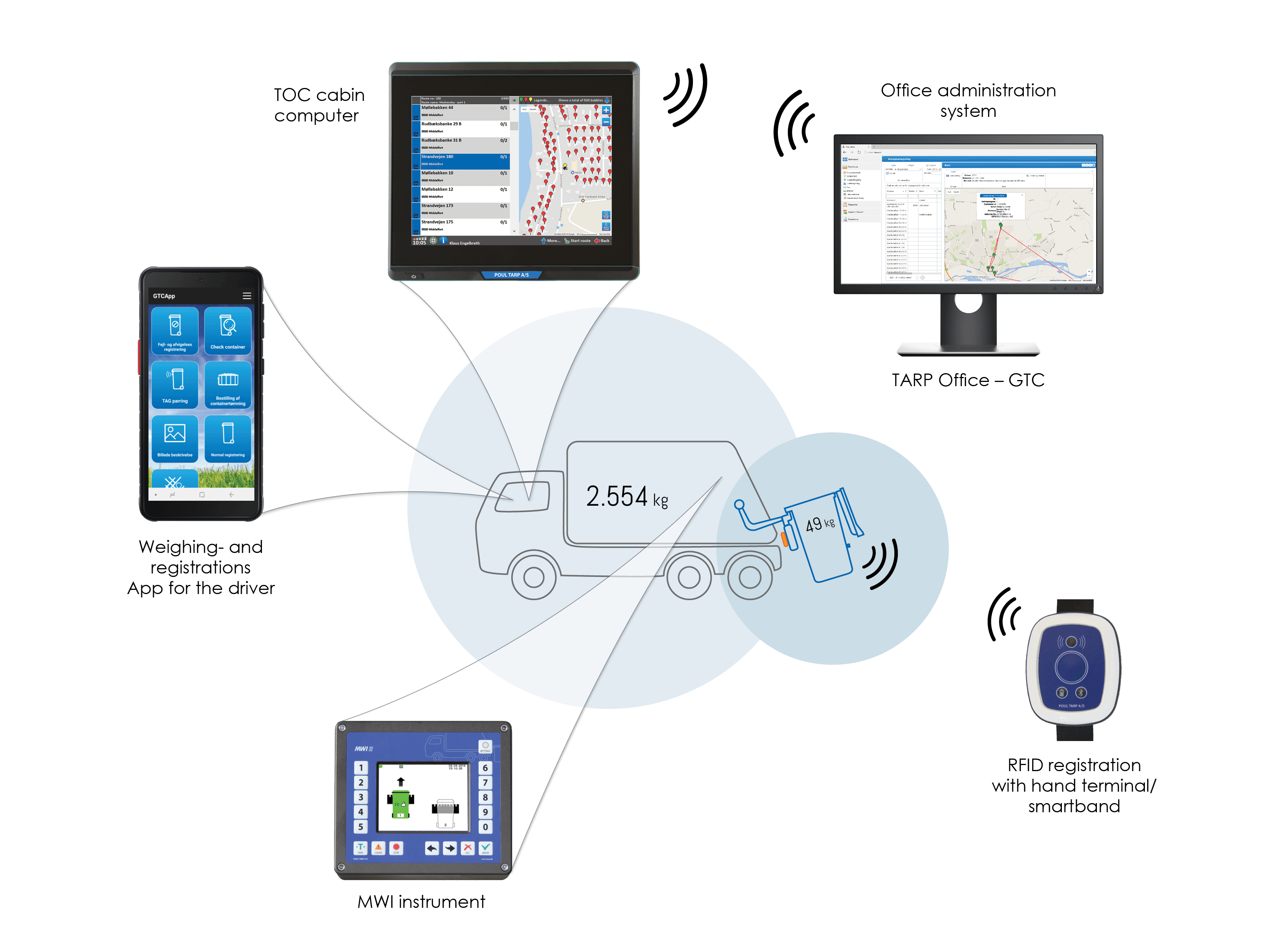 Lift Scale Weighing Wystems Legal for Trade
With a legal for trade lift weighing system from POUL TARP A/S you will get one of the most accurate and reliable lift weighing systems available for waste collection.

The weighing system is especially designed to be integrated in existing lifting systems on garbage trucks for weight registration of the individual waste bin/container. The weighing systems are available in a variety of models allowing the systems to be integrated in both rear-, side, - and front loaders of all brands/manufactures.

Our service technicians can mount and integrate the weighing system in all lift systems.

Dynamic Weighing
The weighing is dynamic meaning that the net-weight of the bin/container is registered while the lift is moving. No lift stop is required.
One of the advantages of using dynamic weighing is the fact that the time used for emptying a waste bin is reduced because the lift does not stop going up or down making it possible to empty more bins/containers on a daily basis.
The weighing instrument is placed next to the lift control making it easy for the staff to operate the functions especially designed for lift scale systems. The weighing system is prepared for data communicate with an RFID tag-reading systems and route planning system.
Specifications:
Accuracy: 0.2 kg on each weighing
Compensates for up to 20% inclinations
Approved according to EN45501 - can be used for Legal trade
Connection possibilities:
On-line GPRS Data collection and communication with the web-based administration platform GTC Office. Printer and TOC cabin computer for data registration and data transfer to the office
Camera for automatic photo documentation of emptied containers.
IT-Solutions for Weighing
Computer- and App solutions from POUL TARP A/S for registration and data exchange between the trucks and the office.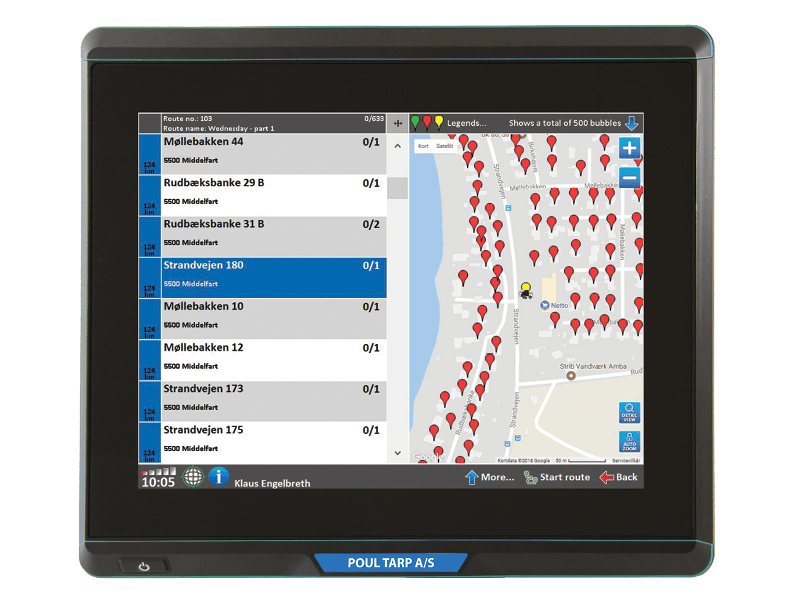 TOC Cabin Computer
The TOC cabin computer from POUL TARP A/S handles all data communication between the trucks and the office about routes, collection points and changes ect.

TARP Office - GTC
The TARP Office-GTC system from POUL TARP A/S is a special developed office- and administration system for route planning, collection- and analyzing of data.