Crane Scale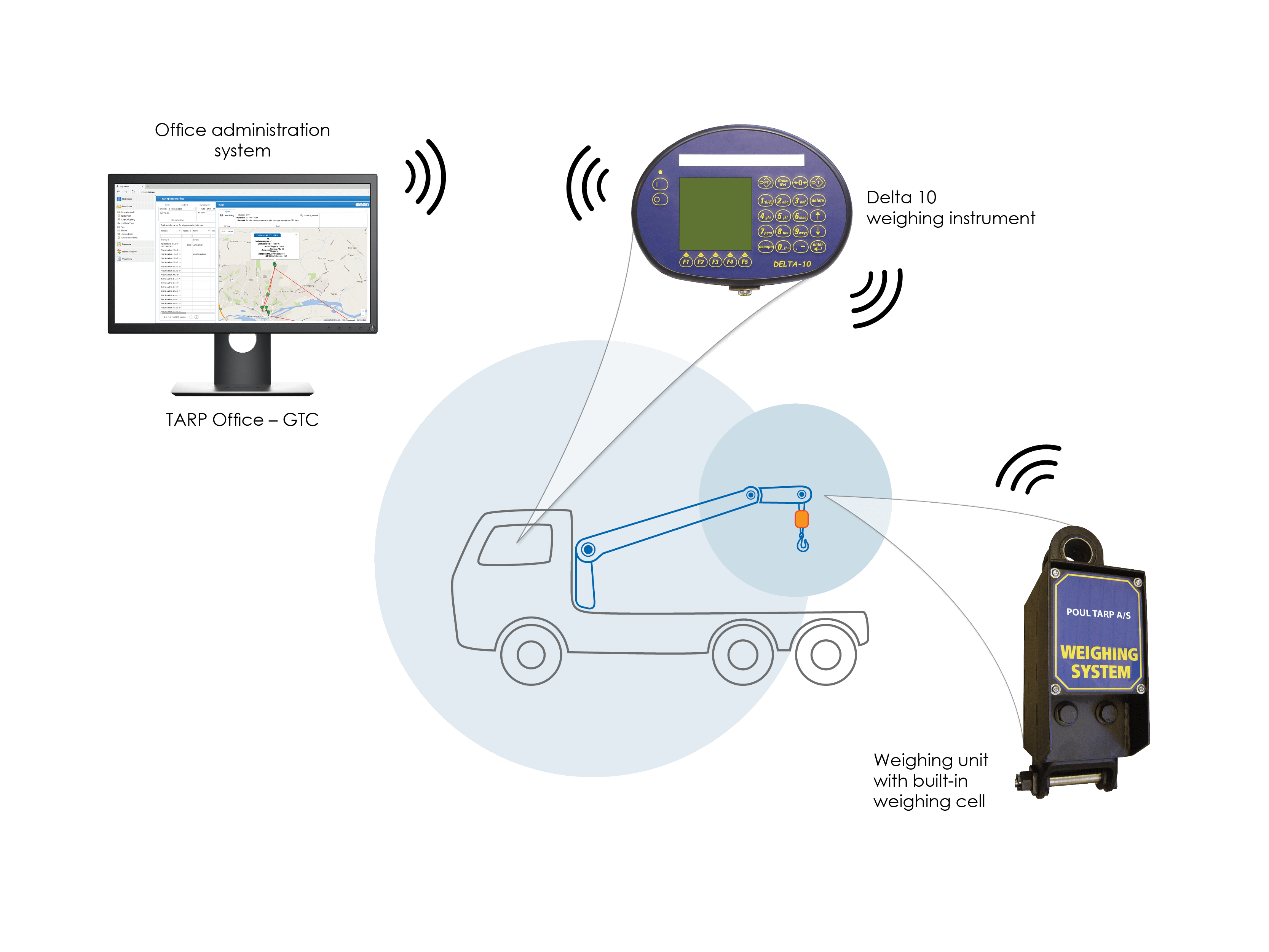 Weighing with type approved crane scale
Type approved, wireless crane scale from POUL TARP A/S - can be used for weighing of cubes, underground waste solutions, general cargo, partial shipments ect.

The crane scale is widely recognized as one of the most robust and reliable scales on the market. In addition, it is also approved for legal trade which makes it an attractive alternative to  Chassis Weighing Systems.
The weighing unit is available in various models and can be used with all types of crane scales including hydraulic rotators.
Specifications:
Weighing capacity 5.000 kg
Accuracy: 5 kg / each weighing
Approved according to EN 45 501 – can be used for Legal trade when verified
Wireless RF-communication between crane scale and weighing instrument
The weighing unit can be operated using the remote control for the crane
The crane scale instrument can be connected to either a printer and/or a TOC Cabin Computer for data collection and data transfer to and from the office system TARP Office-GTC or WEB LOG
Weighing systems with crane scale:
IT-Solutions for Weighing
Computer- and App solutions from POUL TARP A/S for registration and data exchange between the trucks and the office.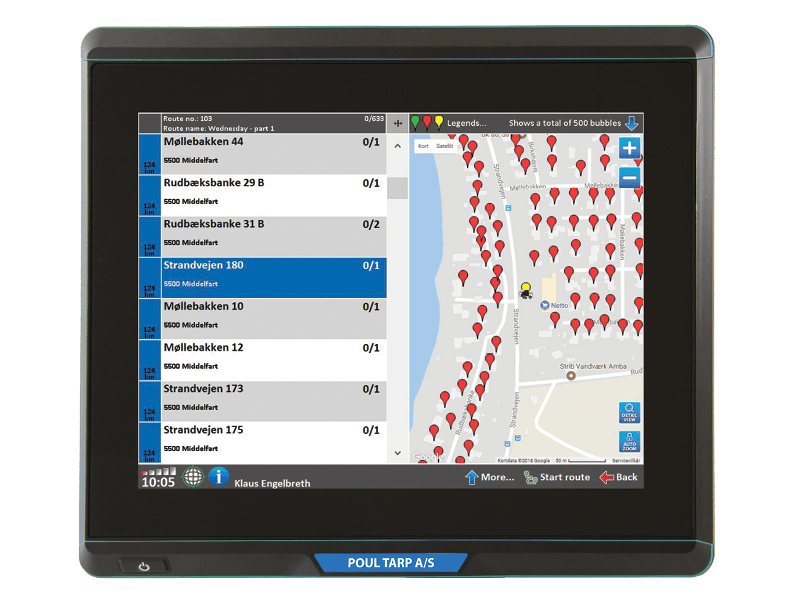 TOC Cabin Computer
The TOC cabin computer from POUL TARP A/S handles all data communication between the trucks and the office about routes, collection points and changes ect.

TARP Office - GTC
The TARP Office-GTC system from POUL TARP A/S is a special developed office- and administration system for route planning, collection- and analyzing of data.