Wire- and Hook Lift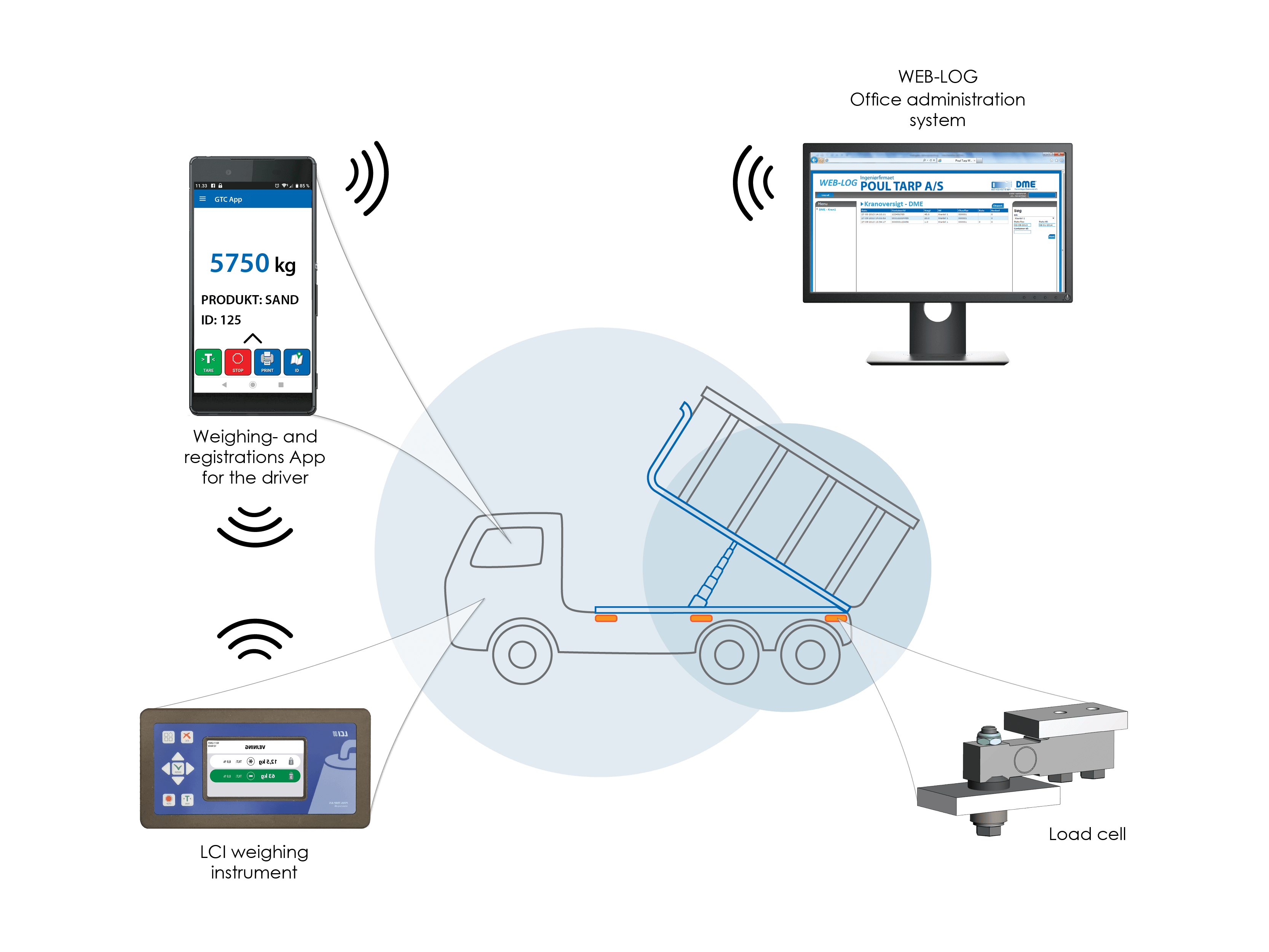 Weighing System for Wire- and Hook Lift Systems
The type approved weighing system from POUL TARP A/S is developed for mounting on trucks using wire or hook lifting systems. This weighing system can also be used for payment settlement purposes.

The weighing system consists of 6 or 8 load cells mounted between the chassis frame and the lift frame. The container can be continuously weighed both during loading and unloading. The weighing unit includes a stainless steel load cell and bearings, which will be integrated in the mechanical construction.
Fully welded, stainless steel load cells with a high durability


Rugged system with a high capacity: 4,6, 8 or more load cells

Weighing accuracy from 5 kg - it compensates for an inclination of up to 15%

EU type approved - can be used for account settlement

Digital load cell amplifier with simple service and calibration

It is possible to collect data on the internet server WEB-LOG and communicating through GPRS

It can connect to the cabin computer which controls the route planning, data collection, navigation, RFID-registration, camera etc.