Gbizz APP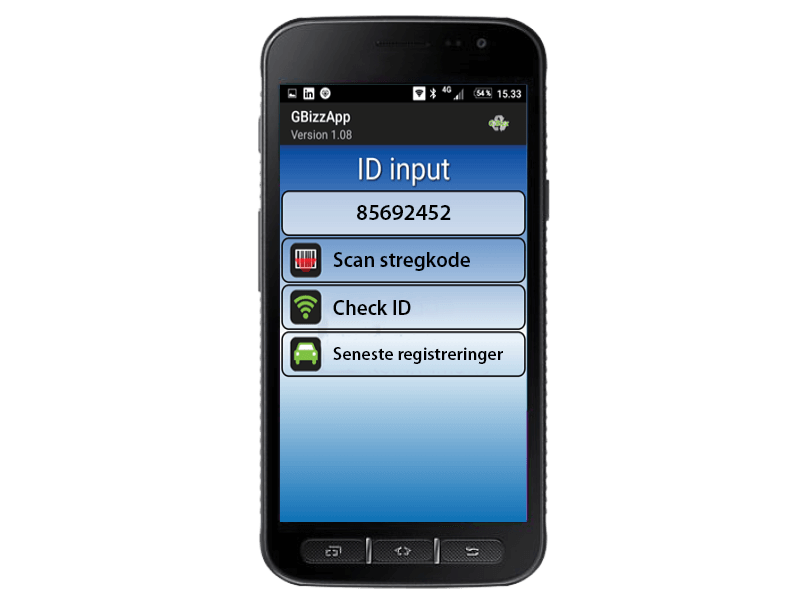 Gbizz App for employees at recycling sites
The GBizz app is used on the recycling site by the employees for ensure registration of industrial customers. The GBizz app has functions as barcode scanning, online registration and ceck user accounts in the GBizz database.
The GBizz app can be downloaded on an Android based smartphone e.g. Catapillar S40, which is intended for a tough environment.
Catapillar S40 smartphone is equipped with barcode scanner, camera, Wifi, GPRS, Bluetooth and 4G.
The recycling site employee is able to  look up and check user accounts in the database by entering either number plate or phone number.