GTC App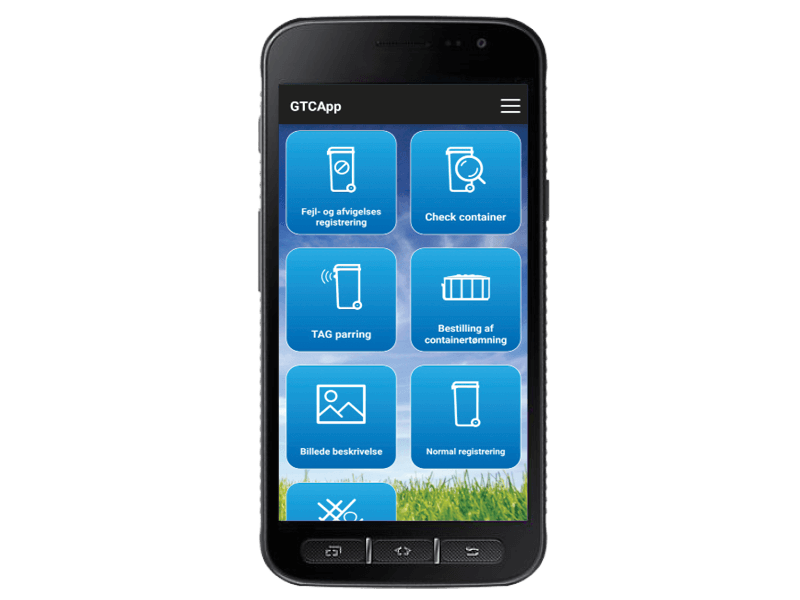 GTC App for check and registration doing waste collection
One of the most important things for being able to do your job in the best possible way, is having access to the right tools when doing so.
POUL TARP A/S has developed a smartphone / tablet App which makes it very easy for the user to check, register and document any relevant route and collection information doing waste collection
The GTC App communicates directly with the web-based TARP Office - GTC system from POUL TARP A/S.
All data can be shared through an interface with any external IT systems - both public and private ones.

The GTC-APP makes it possible for the user to:
Register any damage, defects and vandalism on containers
Report and document problems and issues regarding missing waste collections
Photo documentation
Pair RFID tags and bin labels
Make address and customer registrations and route checks
Order container pick-up at recycling sites.
Manual collection registration
Check and show the nearest containers on the route
2-way communication with the office
Check of master data