Hook Lift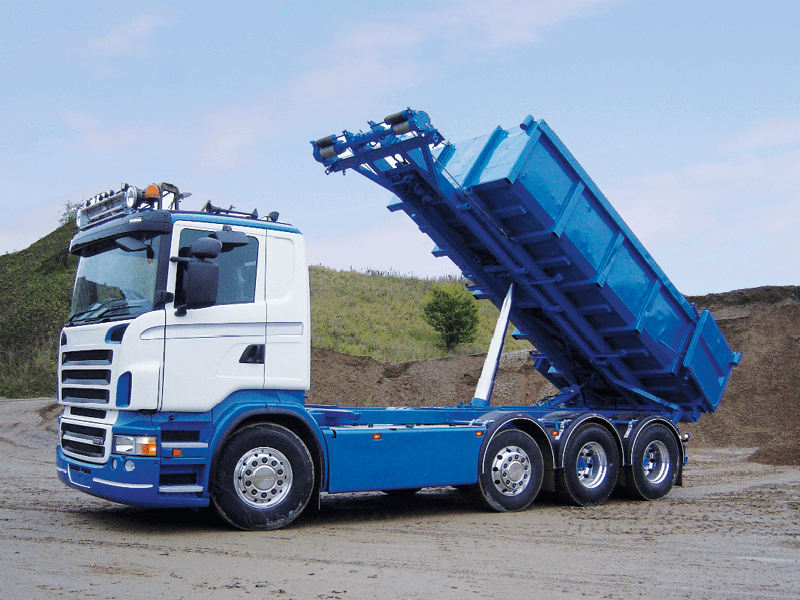 Weighing System with Hook Lift
The type approved weighing system from POUL TARP A/S is developed for mounting on trucks using wire or hook lifting systems. This weighing system can also be used for payment settlement purposes.

Type 1:
The weighing system consists of 4 hydraulic weighing units, which are mounted on the side of the truck chassis just underneath the lift frame of the container to be weighed.
Weighing is done by lifting the container free of the hoisting charge. Hydraulic weighing console with integrated lifting cylinder and weighing cell made of stainless steel.
The weighing system is an independent unit and not a part of the normal chassis construction. This minimizes the risk of mechanical damage during loading and unloading.


Type 2:
The weighing system consists of 6 or 8 load cells mounted between the chassis frame and the lift frame. The container can be continuously weighed both during loading and unloading. The weighing unit includes a stainless steel load cell and bearings, which will be integrated in the mechanical construction.

Specifications:
Fully welded, stainless steel load cells with a high durability


Rugged system with a high capacity: 4,6, 8 or more load cells

Weighing accuracy from 5 kg - it compensates for an inclination of up to 15%

EU type approved - can be used for account settlement

Digital load cell amplifier with simple service and calibration

It is possible to collect data on the internet server WEB-LOG and communicating through GPRS

It can connect to the cabin computer which controls the route planning, data collection, navigation, RFID-registration, camera etc.